Stepping up for Safety
Stepping up for Safety was created with our most important stakeholders - our team on the ground.
Port Nelson wanted to create a brand that made sense to the port wide team, recognising the power of a pre-existing bold, loud and unapologetic culture of smart, strong-willed people doing (at times) a tough job in a challenging environment. We wanted to give them permission to own mission-critical health and safety procedures with a brand 'voice' that's worth listening to.
Take a look below at the Port's safety campaigns:
We love a loud mouth
Nothing is more important than your health and safety at Port Nelson. 
We've got great systems and an enviable track record. But just like the sea, our workspaces are ever changing - if you see or experience anything of concern, shout it to the rooftops - so we can continue to protect the whole Port Nelson team.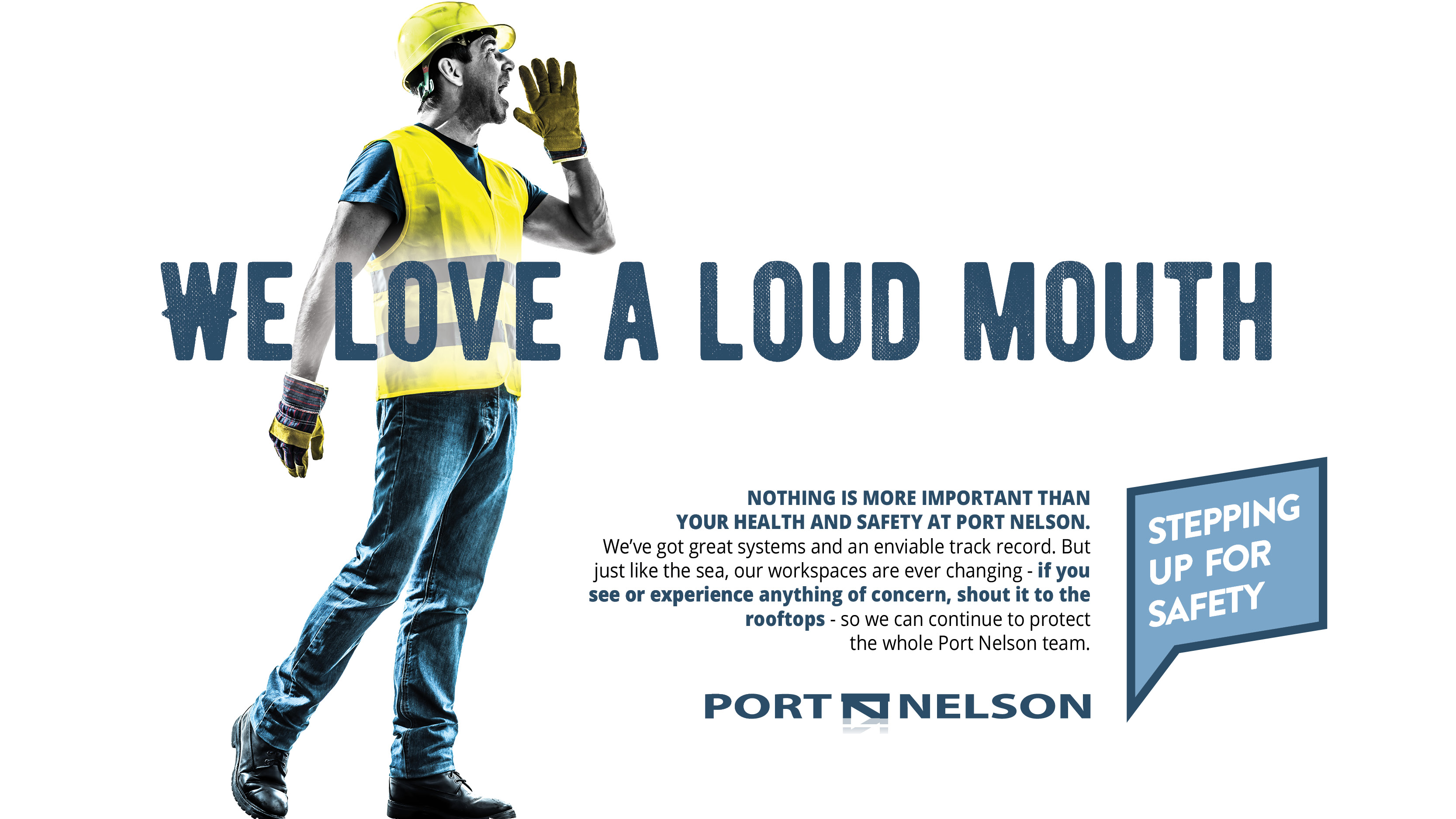 8 Golden Rules & Your Ultimate Piece of Safety Gear is YOU!
The Port's 8 Golden Rules were developed to help keep our workplace safe. It provides a set of Golden Rules that our team should follow at all times to ensure safe behaviour at work which sat beside our campaign to promote the message that the ultimate piece if safety gear is the team themselves.